Are you in too bad of shape for martial arts?!?
One of the biggest myths in Brazilian Jiu Jitsu or Muay Thai is that you have to be in shape before you get into BJJ or Muay Thai….
That's kind of like saying "I'm not going to put my kid in school until he or she is smart enough." School is designed to improve your mind, and Rogue Combat Club is designed to improve your body. It just happens to help a whole lot of other things too!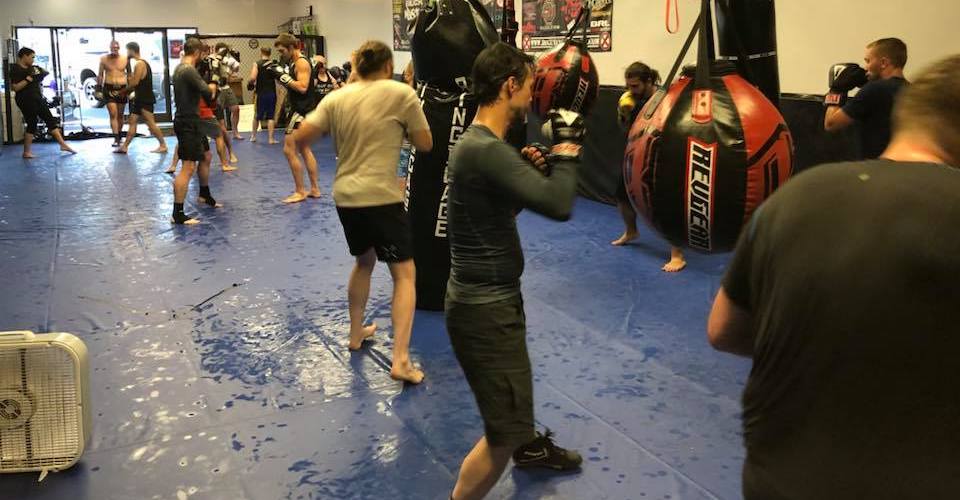 All of our BJJ and Muay Thai programs are designed for all skill levels, from the everyday athlete to the professional. Heck, we even have spaces for smokers who spend most of their time behind a desk. Seriously. And he lost over 50 pounds already!!! (You know who you are!)
Fear keeps so many people from doing things, and martial arts is no different. A lot of people tell us they are worried they are not in good enough shape to do BJJ or Muay Thai, so they are going to wait until they are. Guess how many of those people we see???
ZERO!
Seriously, I have NEVER seen anyone who told us they were going to get in shape first come back, but we do see something happen all the time… People who start with us, no matter how good or bad of shape they are in, improve their fitness level in as little as two weeks. Dead serious!
So if you are on the fence and are "waiting to get in shape" before coming in, stop lying to yourself, and shoot us a call so we can get you in a free class this week. Let us take time out of the equation, and make you the best version of yourself you can be today.
See you in the gym soon!