Brazilian Jiu Jitsu Classes In Asheville
Our No-Gi Brazilian Jiu Jitsu Classes Offer Incredible Self-Defense And Fitness
Whether you're looking for improved self-defense skills or an incredible total-body workout, we've got you covered at Rogue Combat Club in Asheville. Our Brazilian Jiu-Jitsu classes are perfect for men and women of all experience levels and offer a high-energy, no-gi format that can help you stay challenged week after week.
Join us today for the best BJJ classes in town. Just fill out the short form on your screen to learn more!
What Can You Expect From Our Brazilian Jiu-Jitsu Classes?
At Rogue Combat Club, we primarily teach the no-gi strategies of BJJ, putting you in a real-world setting without the added grip and leverage a traditional uniform can offer.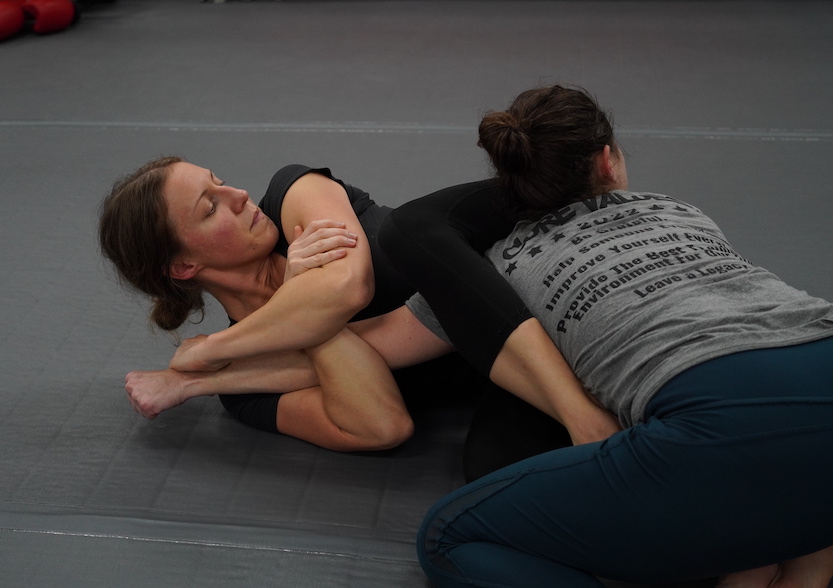 From day one, you'll learn how to overcome an opponent of any size with dynamic ground-based self-defense skills. BJJ is all about establishing leverage over an opponent and using their strength against them before working your way to a submission.
We're helping people all across Asheville - complete beginners and professional fighters - build their skills every single day.
In our BJJ classes you can take on:
Effective throws and transition strategies
Incredible locks, chokes, and holding techniques
The best submission skills from any position
Defense maneuvers to help you maintain control
And Don't Forget About The Total-Body Workout. You Can See Results In No Time
The goal of our BJJ program is to keep your body guessing and help you stay challenged week after week. We offer a dynamic rotation of technique training and controlled sparring that can help you put your skills to the test - all while pushing your body to be stronger and fitter than ever before.
At Rogue Combat Club, we're offering you a workout that big box gyms simply can't. You'll keep your mind motivated and your body moving from start to finish. And you'll walk away with incredible results to show for it.
We're helping men and women across Asheville:
Burn fat and build incredible endurance
Develop lean, toned muscles across your entire body
Improve your functional strength and fitness
Build self-confidence in all aspects of life
Get Started Today! We're Proud To Offer Comprehensive BJJ Right Here In Asheville!
Are you looking for a new way to train? Then come see us today at Rogue Combat Club and take on Asheville's best Brazilian Jiu-Jitsu classes. We're proud to work with people of all experience levels, helping you master the skills of self-defense for any situation.
Just fill out the short form on your screen to learn more or to get started today!